Think Tank
2021 Focus - Digitalisation and IT Renewal
Many large companies in mature Industries are challenged by fundamental shifts in consumer behavior, often driven by lifestyle changes and new consumption categories. In addition, digitalization of more and more aspects of modern life and the rise of large tech companies expanding into new business areas are eroding previous strong competitive positions.
In response to this, many mature companies are looking towards more digital/data based strategies. A key obstacle for this are often times a legacy IT stack not fit for speed and end consumer interaction.
Coop Denmark is pursuing a digital strategy, while at the same time performing open brain surgery in terms of ripping out the old IT estate and replacing with modern IT architectures. This puts new demands to the Technology organization, blurs the borders between business and technology, and radically changes the required competency profile in the technology organization.
Join Morten as he shares his experiences of implementing their digital strategy and what you can do to ensure yours is a success.
Presented by: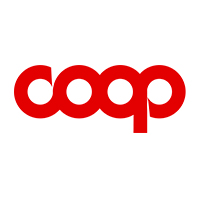 Morten Holm Christiansen, CIO/CTO, Coop Danmark